Different Like Me is a professional agency that provides a wide variety of services to adults, children, adolescents, young adults, seniors, families and couples.  We understand that at times life presents with difficult circumstances which is why our caring and compassionate staff, from our intake coordinators, front desk staff, therapists and office managers will make you feel comfortable and able to meet life's challenges. 
Some of the services we provide are:
Adults / Seniors / Teens / Kids
Educational / Disability / Cognitive /
Medical-Legal
Counseling / Mediation / Parent
Coordination / Collaborative
Divorce Facilitation / Kids
Intimacy / Infidelity /
Connections / Rebuild
Play Therapy / Sand Tray / Special Needs / EMDR/PCIT /
Triple P / TFCBT / CPP
Counseling / Support / Organizational Skills / Set Goals
Counseling / Transition
Medical/Professional Authorization
Letters
Eye Movement Desensitization Reprocessing / Anxiety / Depression / Trauma / Stress
Counseling / Prevention /
Education
Structure / Goal Oriented
Developmental / Change Behaviors
Competency / Legal
Immigration / Divorce / Custody
Housing / Emotional Support / Travel
Education provides us with knowledge, perspective and information enabling us to grow both personally and professionally.
Education / Professional Growth / Personal Growth / Professional Supervision
Knowledge is Power… Reach Beyond & Achieve… No More Excuses
Where Are Sevices Provided
Services provided in our Boca Raton and Delray Beach offices or in your home, school, workplace or online.  
We now offer Tele-therapy services enabling you to do therapy your way in the comfort of your home, during work lunch break or anywhere you have access to a mobile device or computer.  We complete an initial assessment and devise an individualized plan specifically tailored to meet your needs. 
Alyse November is a Licensed Clinical Social Worker. She obtained her Bachelor's degree in Psychology and Master's Degree in Social Work from Adelphi University, N.Y. and is credentialed by the Academy of Certified Social Workers. Alyse is the founder of Different Like Me, a company with a staff of over 30 professionals providing psychotherapy, psychoeducational testing, cognitive rehabilitation and more, social skills and life skills. As a licensed clinical social worker, Alyse has been providing psychotherapy to individuals across the life spectrum. A substantial portion of her practice has focused on addressing challenges faced by adults, seniors, families and children. Some of the issues include, aging, chronic illness, divorce, relationships, parenting, special needs, end of life issues, dementia, care-giving, educational challenges, anxiety and depression.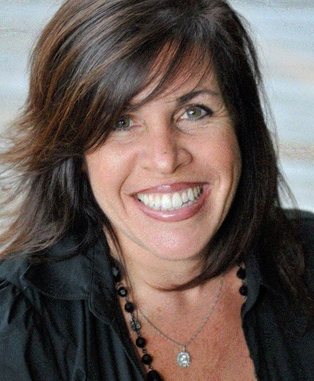 Alyse has created and implemented a bullying prevention program which was accredited by the Palm Beach County Department of Safe Schools to run throughout the county. 
She is a published author, Bullying in Older Adults How to Recognize an Unseen Epidemic and has also presented extensively on a wide variety of topics including but not limited to; aging, diabetes, family-related issues, including childhood trauma, divorce, parenting, bullying, special needs and their impact on the family.
Alyse is also a Supreme Court Certified Mediator, EMDR Certified, a parenting coordinator, a collaborative professional, President of NASW Palm Beach Chapter, and on the Boards of NADP Boca and FVDD.
Alyse is also a wife and mom and enjoys painting, cooking and spending time at the beach and on multiple boards
Have Questions? Just Ask…